Our Fixations
Due to the characteristics of an elastic rope, it is always a challenge to find a suitable fixation. When a rubber cord is pulled, it becomes narrower with increasing tension. Therefore, the fixation should be mounted as tight as possible around the rope . If the rubber threads are however squeezed to tightly, they begin to tear. Furthermore, the braid can be severely damaged and thus loose the ability to protect the elastic core. Due to this problematic, the knowledge of the most suitable attachments is one of the most important know-hows regarding elastic cords.
During our 120 years of experience we have developed countless mounting options. Those enable us to always reach the maximum tensile strength and engineer an innumerable variation of elastic components. Our unique selling preposition (USP) are our so called "Stepel". Those are specifically manufactured pieces of wire, which are cold forged around the rubber cord to fixate the attachments. Its this special technique which provides our products their high resilience and long durability.
Even though our product range is too broad too feature it completely, we would like to give an overview over our most common mounting options. On individual requests we also sell our fixations individually.
Spiral Wire Hooks

Especially high loads of our rubber cords (between 6.0 mm – 12.0 mm in diameter) require our spiral wire hooks. Our product range includes expander hooks made of steel and stainless steel (Nirosta) in various galvanized surfaces and colors. We offer partially closed or open designs. If nearby sensitive surfaces could be damaged by bare steel we provide plastic covered spiral hooks – on request also with protective cap.
Plastic Hooks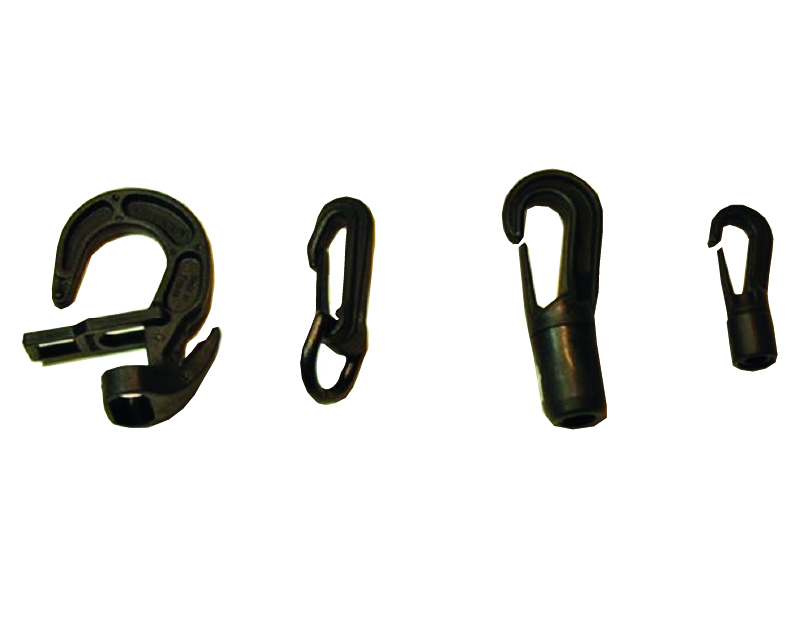 Another excellent fixation are hooks made of various synthetic materials. Therefore, our product range includes several variants and designs of plastic hooks. Available as carabiner depending on the corresponding rubber cable and load length adjustable, plastic hooks by Deuser can help you in nearly every situation.
For especially heavy cases we offer steel hooks, coated with plastic. If you wish to assemble the hooks and the rubber cables (5.0 mm – 8.0 mm) yourself, we can also provide a simple solution.
Cable Lugs and Cable-End Sleeves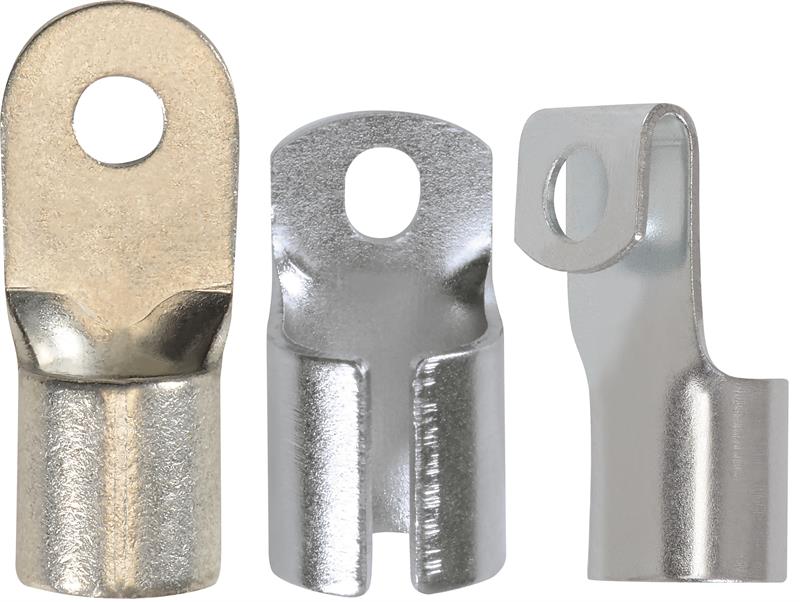 Also, cable lugs have proven themselves to be an ideal mount for rubber cords. They are affixed by pressing the lugs together with a specific pressure. This contact pressure highly varies depending on the corresponding rubber cable and load . Again, our decades of experience are invaluable since the ideal contact pressure can only be determined by comprehensive testing .
Hooks and Eyelets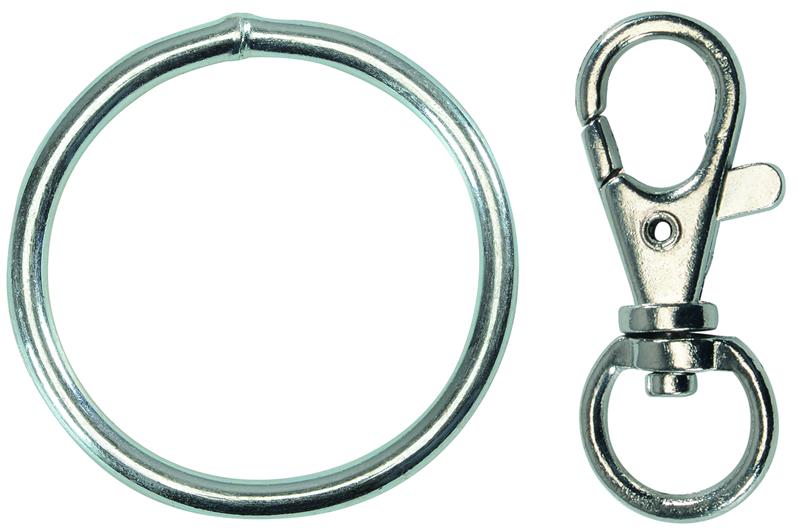 Part of our assortment are furthermore hooks and eyelets. Those are mainly employed for the manufacture of our various webbings The purpose is to attach rings made of metal or other materials . A classical application for eyelets are tarpaulins or tarps.
Rope Clips and other Clamps

Especially if we want to loop our elastic ropes, rope clips are the perfect fixation. They assure an excellent sturdiness between both rubber cord parts. Therefore, we also offer a vast product range of rope clips.